Hello, my friend. You have made your way to the only thing known as, an article that would make a difference between existence and extinction... yup you guessed it: my user page! I'm here because I just am (why not? it's a WIKI), and obviously to edit articles add some crap, like L4D2 information, and stuph like dat. k? k.
My Left 4 Dead career
Edit
I started playing Left 4 Dead (both PC and Xbox) in 2010, I enjoyed playing it, but I rarely got to play it. I saw Left 4 Dead 2, but I didn't like it as it was in the day and a lot of shit has changed. I started playing Left 4 Dead on the Xbox again in 2014, but this time, it was my favorite game of all time. I saw there was DLC in both games, so I got L4D2 for the DLC, and I own all 3. I started playing more frequently in 2016 and foreward when L4D2 became backwards compatible on the Xbox One. Recently I suddenly lost interest in the games, so now I rarely play it. But here I am, on Left 4 Dead Wiki reading articles and other stuph.
Useful information
Edit
Stuff that might help you while navigating the wiki...
The Log; for any purposes like seeing if your page got deleted.
331 articles have been created.
There are 8 admins on the wiki.
There are 12 active users.
155,720 edits have been made.
5,174 files have been uploaded.
There are 22,504,888 users.
These are the most recent edits: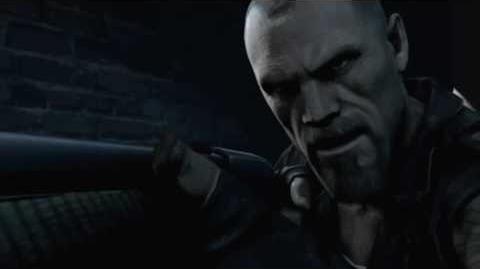 Stopmonk
Personal Details
Xbox Live Gamertag
StoopidM317
Left 4 Dead
Fav. weapon
Assault Rifle, Hunting Rifle
Fav. character
Bill, Louis
Fav. infected
Smoker, Hunter
Fav. campaign
Dead Air, No Mercy
Fav. chapter
Runway Finale, The Terminal
Left 4 Dead 2
Fav. weapon
Combat Shotgun, AK-47
Fav. melee weapon
Crowbar, Guitar
Fav. character
Ellis, Nick
Fav. infected
Charger, Jockey
Fav. campaign
Dark Carnival, Hard Rain
Fav. chapter
The Atrium, The Waterfront
Other Games
Fav. game
Halo, Minecraft
Random stuff
Edit
If you see this vote Yes, if you don't, vote no. Why?
Chat with meDo you see the button right there? Click it. DO IT! JUST DO IT! Don't let the chat be empty!
Community content is available under
CC-BY-SA
unless otherwise noted.